CPHI North America 2020 - Date: TBC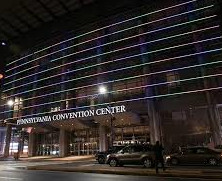 Conference: Pennsylvania Convention Center, Philadelphia, PA, USA
Start Date:
End Date:
This event has been postponed. Further details to be confirmed, please check back soon for updates.
CPhI organizes the most important and widespread series of global pharmaceutical events. Having an infrastructure fine-tuned to unite buyers, sellers, and industry trailblazers, CPHI provides a platform where those in the Pharma industry can connect to learn, grow, and conduct business.
Community-building connections. A forum for thought leadership. The hub of innovation. It all comes to life at CPhI North America.