NEMC 2020 - North American Chemical Monitoring Conference - Date: TBC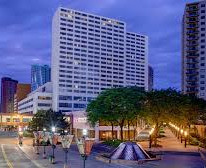 Conference: Hyatt Regency Minneapolis, Minnesota, US
Start Date:
End Date:
This event has been postponed. Further details to be confirmed, please check back soon for updates.
The National Environmental Monitoring Conference (NEMC) is the largest conference in North America focused on environmental measurements. In 2020, NEMC will be held August 3-7 at the Hyatt Regency in Minneapolis, Minnesota. The theme of this year's conference is The Environment in 2020: Past, Present and Future.
NEMC is held annually as a part of the Environmental Measurement Symposium -- a combined meeting of the NEMC and The NELAC Institute (TNI)'s Forum on Environmental Accreditation. The Symposium is co-sponsored by TNI under a cooperative agreement with the U.S. Environmental Protection Agency (EPA).