2nd Compliance Meeting 2020 - Nitrosamine Impurities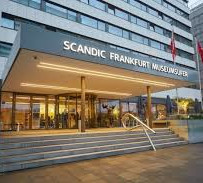 Meeting / Conference: Scandic Frankfurt Museumsufer Wilhelm-Leuschner-Straße 33 60329 Frankfurt, Germany
Start Date: 19 March 2020
End Date: 19 March 2020
During this conference the relevant aspects of risk mitigation with respect to potential Nitrosamine contamination in drug substances and drug products will be discussed. You will hear what you need to know about the required risk assessments for medicinal products containing chemically synthesized APIs. In particular you will learn:
- which root causes for Nitrosamine Impurities should be considered
- how suppliers for raw materials, solvents and packaging materials should be qualified
- what to take into account when risks have to be assessed and communicated to regulatory authorities
- which safety aspects need to be considered regarding Nitrosamine Impurities in drug products
- how supply chain quality oversight can mitigate risks of Nitrosamine contamination
- which regulatory actions are to be taken in case of Nitrosamine impurities
You will get advice from industry experts on how to cope with the challenge of performing risk assessments within short timelines.