ACIL Annual Meeting 2020 - Date: TBC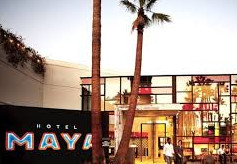 Annual Meeting: Hotel Maya, Long Beach, CA, United States
Start Date:
End Date:
This event has been postponed. Further details to be confirmed, please check back soon for updates.
ACIL is the only trade association representing the non-clinical independent testing industry. At the 83rd ACIL Annual Meeting, their core values of talent, technology, and growth will be at the forefront of this world class event. The event will offer participants opportunities to learn from both peers and vendors in the industry, as well as experience top-notch education to enhance business practices and laboratory operations.
This gathering of industry leaders will focus on realizing a healthy, safe environment for society through the application of unbiased scientific testing.