SOFT Annual Meeting 2020 - Date: TBC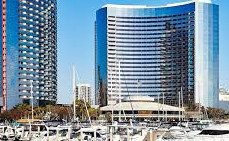 Annual Meeting: Marriott Marquis San Diego Marina, San Diego, , CA, United States
Start Date:
End Date:
This event has been postponed. Further details to be confirmed, please check back soon for updates.
The Society of Forensic Toxicologists, Inc. is a not‐for-profit professional organization composed of practicing forensic toxicologists and those interested in the discipline for the purpose of promoting and developing forensic toxicology.
Through its annual meetings, the Society provides a forum for the exchange of information and ideas among toxicology professionals in a friendly, relaxed atmosphere. S.O.F.T. sponsored programs such as workshops, newsletters, and S.O.F.T. sponsored technical publications constantly improve the forensic toxicologists' skills and knowledge. The Society fosters friendship and cooperation among toxicologists and advocates a high level of professionalism through certification and accreditation programs.