Sugar - Chemistry (SUPSCHEM)
Our SUPS proficiency testing scheme is suitable for all laboratories who analyse sugar and sugar products. The quality of sugar has to be continually maintained, because in addition to its sweet taste it is also used to bring additional benefits to foods and beverages, such as improving texture, enhancing flavour, providing consistency, providing natural preservation and much more.
SUPSCHEM covers test materials including cane/beet sugar, raw sugar and molasses, which are analysed for characterisation and quality control using a broad range of analytes.
We collaborate with the International Commission for Uniform Methods of Sugar Analysis (ICUMSA), who provide robust, internationally validated methods of analysis to aid the trade in sugar and sugar products. ICUMSA representatives are involved in the review of progress and performance of SUPS and provide advice on the operation and future developments of the scheme.
Participating in SUPS will provide you with data to help identify performance issues with methods used, as well as underpinning the quality of the analytical results used to inform commercial decisions about your product.
{{ "PT Sugar - Chemistry Accreditation" | truncate(70) }}
{{ "Please see individual products for specific accreditation status" | truncate(70) }} See our accreditations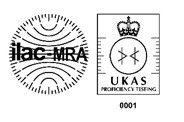 ---
Scheme Information
Round
Despatch Date
Reporting Deadline
---
{{product.accreditations[0].name}}
{{product.shortStockMessage}}

{{product.stockmessage}}
{{errored.message}}
No product found