Contaminated Land (CONTEST)
The CONTEST scheme we offer covers a comprehensive range of analytes in soils, soil extracts and standards solutions for the analysis of metals, inorganic contaminants, organics, soil leachates and solid waste.
Land contamination can pose both environmental and human health risks. The main causes of contamination are the direct discharge of industrial wastes, domestic pollution, over-use of pesticides, oil and fuel dumping, leaching of wastes from landfills and leaking underground storage tanks that corrode over time, releasing toxic substances into previously clean soils.
Participation in a proficiency testing scheme for soil, such as CONTEST, is a requirement of the UKEnvironment Agency's Monitoring Certification Scheme (MCERTS) 'Performance Standard for Laboratories Undertaking Chemical Testing of Soil'.
{{ "PT Contaminated Land Accreditation" | truncate(70) }}
{{ "Please see individual products for specific accreditation status" | truncate(70) }} See our accreditations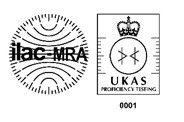 ---
Scheme Information
Round
Despatch Date
Reporting Deadline
Despatch Date
18 February 2019
Reporting Deadline
18 March 2019
Despatch Date
29 April 2019
Reporting Deadline
28 May 2019
Despatch Date
01 July 2019
Reporting Deadline
29 July 2019
Despatch Date
23 September 2019
Reporting Deadline
21 October 2019
Despatch Date
18 November 2019
Reporting Deadline
16 December 2019
Despatch Date
17 February 2020
Reporting Deadline
16 March 2020
---
PT Scheme: {{product.ptScheme }}
PT Scheme Group: {{product.ptSchemeGrp }}
Matrix: {{product.matrix3 |tostring }}
Analytes: {{product.analyteName | tostring }}

Showing all {{product.analyteName.length}} analytes for this product.

+ {{ product.analyteName.length - 1 }} more
---
Product Code: {{product.code }}
CAS Number: {{product.listCASNumber | tostring }}
See Analyte Data:

Showing all {{product.analyteName.length}} analytes for this product.

+ {{ product.analyteName.length }}
Molecular Weight: {{product.listMolecularWeight | tostring}}
Molecular Formula: {{product.listMolecularFormula | tostring}}
{{product.accreditations[0].name}}
{{product.stockmessage}}
{{product.mobileStockMessage}}
{{product.shortStockMessage}}