Environmental Hygiene Monitoring (HYGIENE)
Regular hygiene monitoring of environmental surfaces and equipment in manufacturing and healthcare is a key part of any quality system. Ensuring control of microbial contamination can directly affect the quality of both product and patient care.
In food and beverage industries, it can help avoid food spoilage and food poisoning, both of which can damage brand value and profits. In pharmaceutical manufacturing, parenteral medicines and the environment they are produced in need to be free from harmful microbial strains. In healthcare, regular environmental monitoring can demonstrate cleaning and disinfection has been carried out correctly, helping to reduce the potential spread of infection.
Participation in our HYGIENE scheme can help to demonstrate that environmental monitoring is effective and under control. Regular monitoring allows information to be collected to review and assess hygiene quality and ensure legislative standards are being met. It also helps to determine the effectiveness of control systems designed to prevent microbial contamination.
{{ "PT Environmental Hygiene Monitoring Accreditation" | truncate(70) }}
{{ "Please see individual products for specific accreditation status" | truncate(70) }} See our accreditations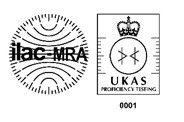 ---
Scheme Information
Round
Despatch Date
Reporting Deadline
Despatch Date
25 March 2019
Reporting Deadline
26 April 2019
Despatch Date
15 July 2019
Reporting Deadline
09 August 2019
Despatch Date
25 November 2019
Reporting Deadline
03 January 2020
---
PT Scheme: {{product.ptScheme }}
PT Scheme Group: {{product.ptSchemeGrp }}
Matrix: {{product.matrix3 |tostring }}
Analytes: {{product.analyteName | tostring }}

Showing all {{product.analyteName.length}} analytes for this product.

+ {{ product.analyteName.length - 1 }} more
---
Product Code: {{product.code }}
CAS Number: {{product.listCASNumber | tostring }}
See Analyte Data:

Showing all {{product.analyteName.length}} analytes for this product.

+ {{ product.analyteName.length }}
Molecular Weight: {{product.listMolecularWeight | tostring}}
Molecular Formula: {{product.listMolecularFormula | tostring}}
{{product.accreditations[0].name}}
{{product.stockmessage}}
{{product.mobileStockMessage}}
{{product.shortStockMessage}}