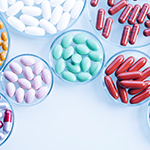 Assay value found below specification?
"The result I've found for the assay value in my API or finished dosage form is below my specification. Is there a problem with my reference standard?" is an often asked question by users of pharmaceutical reference materials. Some even assume that there has a degradation happened with the reference material they have applied.
Tuesday, February 28, 2017
Read more...