Alcoholic Drinks (DAPS)
The DAPS Alcoholic Drinks scheme we offer covers a wide range of products, including distilled spirits, wine, ciders and prepared lifestyle drinks, such as ready-to-drink cocktails and fruit-based beverages. Whilst alcohol content is an important analysis for duty payment purposes, there are many other analytes that influence the flavour of the product.
Consistent analytical performance in the laboratory, supported by participation in our proficiency testing scheme, can help ensure the consistency of your product, keeping customers loyal to their favourite drinks.
{{ "PT Alcoholic Drinks Accreditation" | truncate(70) }}
{{ "Please see individual products for specific accreditation status" | truncate(70) }} See our accreditations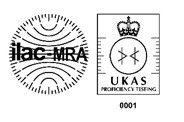 ---
Scheme Information
Round
Despatch Date
Reporting Deadline
---
{{product.accreditations[0].name}}
{{product.shortStockMessage}}

{{product.stockmessage}}
{{errored.message}}
No product found