Water Chemistry (Aquacheck)
Our industry-leading AQUACHECK scheme has been in continuous operation since 1985. Test materials are provided for the analysis of major inorganic/organics, metals, phenols, organochlorine pesticides and many others.
Water is vital in sustaining all natural systems, and each source requires regular analyses to determine safety and suitability of use. Potable water must be good in quality and quantity and free from harmful chemicals and microorganisms. Discharged water from local wastewater treatment plants and industry must comply with environmental guidelines. Process waters must be kept clean to ensure product quality. As water sources can change, regular testing is advised.
Participation in the LGC AQUACHECK scheme allows laboratories to identify problems before they affect the quality and safety of waters. Participants will be able to demonstrate independently that they are producing accurate and meaningful results to laboratory management and customers.
{{ "PT Water Chemistry Accreditation" | truncate(70) }}
{{ "Please see individual products for specific accreditation status" | truncate(70) }} See our accreditations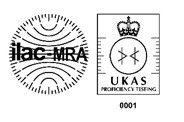 ---
Scheme Information
Round
Despatch Date
Reporting Deadline
Despatch Date
28 January 2019
Reporting Deadline
25 February 2019
Despatch Date
11 February 2019
Reporting Deadline
11 March 2019
Despatch Date
25 February 2019
Reporting Deadline
25 March 2019
Despatch Date
15 April 2019
Reporting Deadline
13 May 2019
Despatch Date
29 April 2019
Reporting Deadline
28 May 2019
Despatch Date
13 May 2019
Reporting Deadline
10 June 2019
Despatch Date
28 May 2019
Reporting Deadline
24 June 2019
Despatch Date
24 June 2019
Reporting Deadline
22 July 2019
Despatch Date
08 July 2019
Reporting Deadline
05 August 2019
Despatch Date
22 July 2019
Reporting Deadline
19 August 2019
Despatch Date
12 August 2019
Reporting Deadline
09 September 2019
Despatch Date
27 August 2019
Reporting Deadline
23 September 2019
Despatch Date
16 September 2019
Reporting Deadline
14 October 2019
Despatch Date
30 September 2019
Reporting Deadline
28 October 2019
Despatch Date
14 October 2019
Reporting Deadline
11 November 2019
Despatch Date
28 October 2019
Reporting Deadline
25 November 2019
Despatch Date
11 November 2019
Reporting Deadline
09 December 2019
Despatch Date
25 November 2019
Reporting Deadline
06 January 2020
Despatch Date
09 December 2019
Reporting Deadline
13 January 2020
Despatch Date
13 January 2020
Reporting Deadline
10 February 2020
Despatch Date
27 January 2020
Reporting Deadline
24 February 2020
Despatch Date
10 February 2020
Reporting Deadline
09 March 2020
Despatch Date
24 February 2020
Reporting Deadline
23 March 2020
---
PT Scheme: {{product.ptScheme }}
PT Scheme Group: {{product.ptSchemeGrp }}
Matrix: {{product.matrix3 |tostring }}
Analytes: {{product.analyteName | tostring }}

Showing all {{product.analyteName.length}} analytes for this product.

+ {{ product.analyteName.length - 1 }} more
---
Product Code: {{product.code }}
CAS Number: {{product.listCASNumber | tostring }}
See Analyte Data:

Showing all {{product.analyteName.length}} analytes for this product.

+ {{ product.analyteName.length }}
Molecular Weight: {{product.listMolecularWeight | tostring}}
Molecular Formula: {{product.listMolecularFormula | tostring}}
{{product.accreditations[0].name}}
{{product.stockmessage}}
{{product.mobileStockMessage}}
{{product.shortStockMessage}}