Water Microbiology (QWAS)
Our Quality in Water Analysis Scheme (QWAS) has been specifically developed for the microbiological analysis of waters and effluent sludge. Microorganisms occur in water naturally and the majority are relatively harmless; however, contamination of water from faecal sources can lead to large outbreaks of disease.
In many countries, water microbiology is the subject of legislation. Regulations specify how often water sources are sampled, how sampling is done, how analysis will be performed, for which microorganisms to test, and the acceptable limits for the target microorganisms. For laboratories responsible for the analysis of waters, participation in a relevant LGC Proficiency Testing scheme can provide confidence that results of these analyses and the equipment used to produce those results are meaningful and accurate which, in turn, helps to ensure water safety.
{{ "PT Water Microbiology Accreditation" | truncate(70) }}
{{ "Please see individual products for specific accreditation status" | truncate(70) }} See our accreditations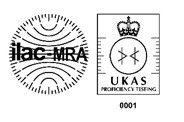 ---
Scheme Information
Round
Despatch Date
Reporting Deadline
Despatch Date
11 February 2019
Reporting Deadline
08 March 2019
Despatch Date
11 March 2019
Reporting Deadline
05 April 2019
Despatch Date
08 April 2019
Reporting Deadline
03 May 2019
Despatch Date
13 May 2019
Reporting Deadline
07 June 2019
Despatch Date
10 June 2019
Reporting Deadline
05 July 2019
Despatch Date
08 July 2019
Reporting Deadline
02 August 2019
Despatch Date
09 September 2019
Reporting Deadline
04 October 2019
Despatch Date
14 October 2019
Reporting Deadline
08 November 2019
Despatch Date
11 November 2019
Reporting Deadline
06 December 2019
Despatch Date
09 December 2019
Reporting Deadline
03 January 2020
---
PT Scheme: {{product.ptScheme }}
PT Scheme Group: {{product.ptSchemeGrp }}
Matrix: {{product.matrix3 |tostring }}
Analytes: {{product.analyteName | tostring }}

Showing all {{product.analyteName.length}} analytes for this product.

+ {{ product.analyteName.length - 1 }} more
---
Product Code: {{product.code }}
CAS Number: {{product.listCASNumber | tostring }}
See Analyte Data:

Showing all {{product.analyteName.length}} analytes for this product.

+ {{ product.analyteName.length }}
Molecular Weight: {{product.listMolecularWeight | tostring}}
Molecular Formula: {{product.listMolecularFormula | tostring}}
{{product.accreditations[0].name}}
{{product.stockmessage}}
{{product.mobileStockMessage}}
{{product.shortStockMessage}}